How to Establish Residency in Nevada
Are you considering a move to Nevada? This state is known for its warm climate, vibrant culture, and growing economy. Establishing residency in Nevada can provide a range of benefits, including lower taxes (there is no individual income tax), a wide range of entertainment options, and the ability to vote in local elections. In this article, we will provide a step-by-step guide on how to establish residency in Nevada.
Residency vs. Domicile: What's the Difference
Residency
You can think of residency as where you live or "your place of abode." It is essentially where you live right now. A person may have multiple residences if they spend significant time in different locations, but they can only have one domicile.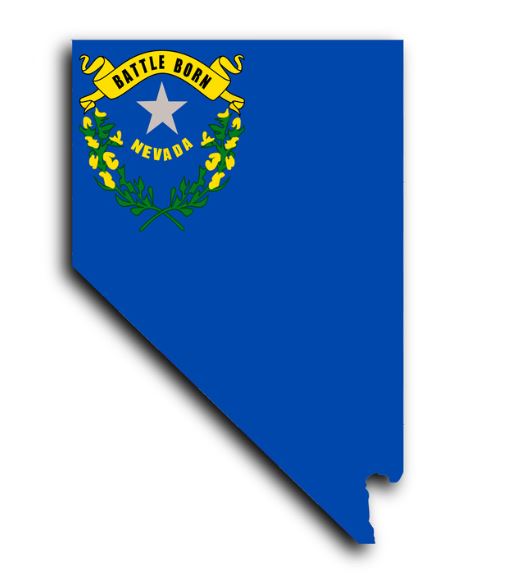 Domicile
In contrast, domicile is more permanent. Domicile is generally defined as where you reside with the intent to remain. Or if you are living another state temporarily, domicile is where intent to return after being absent for a time. Domicile is used to determine a person's legal ties to a particular jurisdiction, such as their tax obligation, eligibility to vote, and which court has jurisdiction over them.
Example of the Difference
Here's an example to illustrate the difference between residency and domicile:
John is a college student from California who attends school in Nevada. He rents an apartment in Nevada and spends the majority of his time here during the school year.
However, John's domicile is still in California because that is the place he considers his permanent home and where his family and important personal connections are located. John intends to return to California after he graduates from college, and he still maintains a driver's license, bank account, and other important documents in California.
In this example, John is a resident of Nevada but his domicile is in California, which can affect his state tax obligations, voting rights, and other legal matters.
How to Become a Resident of Nevada?
To become a Nevada resident, there is not a set number of requirements that need to be fulfilled. Rather, establishing residency or changing domicile generally requires showing a number of factors. Following are six steps to help you meet the residency requirements.
Step 1: Determine Your Eligibility
The first step in establishing Nevada residency is to determine if you are eligible. To be considered a resident of Nevada, you must meet the following requirements:
You must have lived in Nevada for at least six months.
You must have a physical presence in Nevada.
You must have the intent to make Nevada your permanent home.
It is important to note that while you are in the process of establishing residency, you should not maintain residency in another state.
To prove that you are physically present in Nevada, you can provide evidence that shows you have a permanent address, live and sleep in the state, and participate in daily activities within the state such as:
A deed to a Nevada primary residence that you own
A lease or rental agreement for a residence in Nevada
Utility bills or other monthly bills addressed to your Nevada address
A Nevada driver's license or state ID card
Voter registration in Nevada
Bank statements or financial records with a Nevada address
Proof of employment in Nevada
Records of medical or dental appointments in Nevada
It is important to note that there is no single document that definitively proves physical presence, and a combination of several of the above items may be necessary to demonstrate that you have a substantial and ongoing connection to Nevada.
Step 2: Register to Vote
One of the best ways to show your intent to make Nevada your permanent home is to register to vote in the state. This can be done online or in person at your local county clerk's office. In order to register to vote, you will need to provide proof of your Nevada residency.
To help, here are steps for registering to vote:
Determine eligibility: To register to vote in Nevada, you must be a U.S. citizen, at least 18 years old, and a resident of Nevada.
Obtain a Nevada driver's license or state identification card. This is one of the ways to establish your Nevada residency.
Complete a voter registration form: You can obtain a voter registration form at your local Department of Motor Vehicles (DMV) office, or you can download it from the Nevada Secretary of State's website. Forms may also be obtained from local election offices, college campuses, or certain public assistance agencies.
Submit the completed form: You can submit the completed form in person at your local DMV office, by mail to your county election department, or online through the Secretary of State's website.
Wait for confirmation: Once your voter registration form is processed, you will receive a confirmation that you are registered to vote in Nevada.
It's important to register to vote in a timely manner to ensure that you are eligible to participate in upcoming elections. If you have any questions or concerns about the voter registration process in Nevada, you can contact your local county election department for assistance.
Step 3: Obtain a Nevada Driver's License
Another key step in establishing residency in Nevada is obtaining a Nevada driver's license. This not only shows your intent to make Nevada your permanent home, but it also proves that you have a physical presence in the state.
Obtaining a driver's license in Nevada requires that you meet certain requirements and pass a series of tests. To get your license, you must be at least 16 years old, have a valid Social Security number, and provide proof of residency.
Specifically, if you are over 21 years of age and have a valid out-of-state drivers license, this is the process of getting your Nevada license:
Complete an application form, which you can obtain here. Or, of course, you may fill one out in person at the DMV office.
Take your application and apply in person at your local DMV office. Some offices allow you to schedule an appointment online.
Take the appropriate documents with you to the DMV, including:

Your current DL
Proof of identity
Social Security Number (proof)
At least two documents showing proof of address

You will have to pass a vision test.
Your picture will be taken.
Pay the required fee. An eight year license is currently $42.25 and a four year license is $18.25.
You will, of course, have to surrender the out-of-state license.
There is a written knowledge test that must be taken if you are under 21 years old or your "current" license has been expired for more that a year. If the out-of-state license has been expired for more than 4 years, you will also have to pass a driving test.
You will receive a temporary license at that time. You can then expect to receive the permanent license in the mail 7-10 days later.
Once all the requirements are met and the tests are passed, you will receive your driver's license from the Nevada Department of Motor Vehicles (DMV). After obtaining your license, it is important to follow driving laws and regulations to keep yourself and others safe while on the road.
Step 4: Change Your Mailing Address
Changing your mailing address to a Nevada address is another important step in establishing residency. This not only helps to prove your physical presence in the state, but it also helps to ensure that you receive important mail and notices from the government and other organizations.
Changing your mailing address with the U.S. Postal Service is easy and can be done online, by mail or in person at a local post office.
To change your address online, visit the USPS website and click on "Change Your Address" under the "Quick Tools" section. You will need to provide personal information such as your name, current address, new address and payment information for a one-time fee of $1.10 to complete the process.
If you choose to mail in your request for an address change, you will need to fill out a PS Form 3575 which can be found on the USPS website or picked up at any post office location. You can also submit the form in person at any post office location along with two forms of identification and payment for the $1.10 fee.
Once your request has been processed, you should receive a confirmation letter within 7-10 business days notifying you that your new address is now active.
Step 5: File Your Taxes
One of the biggest benefits of establishing residency in Nevada is the state's lack of income tax. In order to take advantage of this benefit, you will need to file your federal taxes with your Nevada address. Of course, since Nevada imposes no state income tax, there are no state tax returns to file.
Step 6: Update Your Legal Documents
Finally, it is important to update your legal documents to reflect your new residency in Nevada. This includes your estate planning documents, such as a trust, will, power of attorney, and any other important legal documents.
Why Change Residency to the State of Nevada?
Most people look to change their residency to a state like Nevada for personal income tax purposes. A California resident, for example, pays a high California state tax rate, which for 2023 includes nine income tax rates ranging from 1% to 12.3%.
So when considering a high income tax state such as California versus Nevada, many people want to change their state residency and want to become a Nevada resident.
There is not one residency test. Rather, there are a number of factors, such those listed above, that are looked at to determine your residency status. In addition, once you've made your home in Nevada, you may want to execute a declaration of domicile.