What You Need to Know About Medicaid
Medicaid and Medicare are often confused. Medicare provides temporary assistance, usually up to 100 days. While Medicaid is the government program that covers the on-going expense of nursing home care.
Not everyone qualifies for Medicaid. This is a federal means-tested program administered in partnership with the states. While federal minimum requirements exist, states are given some flexibility over many aspects of Medicaid. Consequently, although similar, Medicaid varies somewhat from state to state.
Unfortunately, the folks running the Medicaid system in the state are not always your friends. With the expansion of Medicaid under the Affordable Care Act, states are finding it even more difficult to administer an already stressed program.  And Nevada is no different.
Medicaid Eligibility:
There are certain eligibility requirements to qualify for Medicaid in Nevada. You may not exceed certain countable resource or asset limits. For example, you may not have over $2,000 at the time application is made. And equity in your home is limited to $595,000 for 2020.
Nevada is an "income cap" state. This means that the applicant's income may not exceed a certain amount, which for 2020 is $2,345 per month. If the applicant's income exceeds this amount, the excess may be placed into a special type of trust called a "Qualified Income Trust" and commonly referred to as a "Miller Trust."
Are there any exempt resources? Yes, certain assets are not counted when looking at Medicaid eligibility. For example, if the applicant has the "intent to return home," the residence is not counted, assuming it is within the equity limit mentioned above.  Other exempt assets include property used in a trade or business, personal effects and household furnishing, a car, a burial plot, etc.
What about Spouses?
The non-institutionalized spouse, called the "community spouse," may retain a Community Spouse Resource Allowance (CSRA). The maximum CSRA for 2020 is $128,640.  The community spouse is also allowed a Monthly Maintenance Needs Allowance of not more than $3,216 per month for 2020.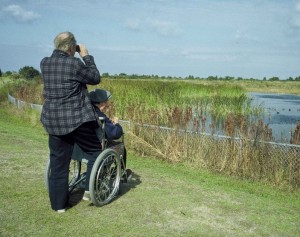 The CSRA may be increased in certain circumstances. An order from a Nevada court is typically obtained allowing for a higher CSRA limit.
Estate Recovery:
When the Medicaid recipient dies, the state will seek recovery of the funds that it has paid for the recipient's benefit. Given the limited resources allowed in order to qualify for Medicaid, often the only asset left is the home.
While recovery is first sought from the probate estate, Nevada has defined "estate" beyond just the probate estate to include assets left in trust or even joint tenancy property.  There are exceptions to recovery of the home when a spouse, a blind or disabled child, or a child under age 21 is still living there.
Transferring Assets:
Transferring assets to family members in order to meet the requirements for Medicaid qualification can be problematic. While there are a few protected transfers, most transfers will be subject to a 60 month "look back period." If a transfer of assets occurs during the look back period, a period of ineligibility will apply commencing on the date when the Medicaid application would have otherwise been approved.
The period of ineligibility will depend upon the amount of the transfer.  For example, if the applicant gifted $50,000 to a child 3 years prior to applying for Medicaid, and the average cost of a nursing home in Nevada is $5,000 per month, the period of ineligibility would be 10 months. During this time, other arrangements would need to be made to pay for the nursing home.
Medicaid Planning:
Planning for Medicaid requires care. There are various things that can be done, should be done, and should not be done, when it comes to Medicaid. Having the right counsel is important.
Or if you have filed an application and it was denied, don't be surprised. You may want the situation reviewed by an attorney and if appropriate, an appeal made. Often those working for the State get the law wrong in denying the application, and you are still entitled to benefits once the situation is corrected.
If you need help or have questions about Medicaid planning or qualification, give our office a call at (702) 894-4110.