It has been anticipated that by 2050 there will be nearly 20 million Americans who are at least age 85 or older.  What steps can someone take to assure that he or she remains in control of his or her assets for as long as possible?  And as you age, what are the steps that can be taken to minimize the risk of elder financial abuse?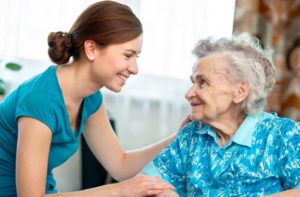 Almost all well-developed estate plans include not only a Revocable Living Trust to hold assets during one's lifetime, but also include preparation of a Durable Power of Attorney, which names someone to handle the your financial assets which are not held in the trust in the event you become disabled or incapacitated.  However, it's rare that something is done to address the practicalities that a Successor Trustee or agent acting under a Power of Attorney will face.  As more and more individuals are living longer, what steps can be taken to make your later years as secure as possible?  Estate planning is not the only issue that should be addressed, but a broader discussion about financial planning, personal organization, home design, and more should be had.
The following are five steps that can be taken to help address some of the issues and challenges in later life planning:
Consider downsizing. I am talking about downsizing your residence and the amount of "stuff" that you have.  Less space simply means less to take care of and less time demands.  This is truly a case where "less is more" as we age and face health challenges.  Also, as you shed the tangible personal property that you no longer need, you may be reducing or eliminating family fights, protecting you from a wide array of physical or emotional problems.  Another benefit of downsizing can be "down-costing," thereby leaving you more in your budget to spend on activities that you enjoy.  And while moving out of that home that you have owned for many years can be looked at as a loss of independence and defeat, the reality is that it can be just the opposite.  It can be very empowering, safer, and foster a greater sense of security, both physically and financially.
Scan Documents. We all have boxes full of old financial records and tax returns.  And the older we get, the more we have.  As part of the downsizing mentioned above, it may make sense to review all those old records, scan those that are important, and destroy everything else.  Certain documents you may not want to shred after they are scanned. Other you will want to keep, such as tax basis documents and key legal documents.
Digitalize. Many older individuals have boxes and boxes full of old photographs, 35-mm slides, and

Digitalize Your Old Slides and Film

priceless 8-mm home videos.  It is a good idea to preserve these treasured items of personal history by having them digitalized.  In doing so you will be able to more easily store them and share them.

Consider home safety. Rather than ignoring the realities of aging and health challenges until it is too late, one should consider what safety features either should or might be advisable to install in his or her home.  One may need to decide whether it is even feasible to modify an existing home or whether it is more advisable to simply relocate to a different type of home.  Some examples of potential modifications may include grab bars in bathrooms or home automation.
Checks and balances. You should consider building into your estate plan certain safeguards.  For example, if you were to become incapacitated you may wish your various financial statements to also be sent to your CPA for review.  The accountant could provide a report or advise another family member if they were concerned about elder financial abuse.
By taking these actions before they are needed, you will be better able to remain in control of your assets for as long as possible.  This includes minimizing the risk of elder financial abuse and securing treasured memories.